United Way of West Ellis County 2023 Day of Action
Partnering with Community Organizations and Volunteers to Help Presbyterian Children's Homes and Services Make Great Strides with Maintenance and Renovation Projects
#LIVEUNITED
Ellis County, TX  (JUNE 30, 2023) – The United Way of West Ellis County (UWWEC) hosted its annual Day of Action on Tuesday, June 20, 2023 at Presbyterian Children's Homes and Services (PCHAS). On this day, United Way's across the world mobilize numerous volunteers - community members, local nonprofit agencies, employees of corporate partners - for one powerful day of volunteerism. It is part of United Way's work to build stronger communities where everyone can thrive. 
For this year's Day of Action, UWWEC was joined with volunteers from Atmos Energy, Creekside Church, Faith Family Academy, Gerdau, Methodist Midlothian Medical Center, Superior Construction Services, and 3 Stones Wood Works. Over forty volunteers, plus staff from PCHAS and UWWEC, did not hesitate to get to work moving offices, cutting down large trees and hauling brush, deep cleaning houses and painting bedrooms. For more than three hours these volunteers did not stop and made sure that they got the most work done for PCHAS during the time that they were on the property.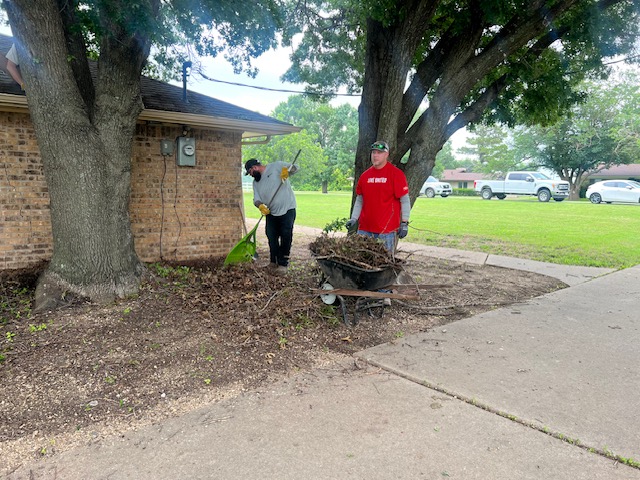 Presbyterian Children's Homes and Services is a nonprofit located in Waxahachie, TX that provides a Single Parent Family program where struggling single parents gain the chance to raise their children in a safe, nurturing environment where they can all succeed. The Single Parent Family Program offers long-term residential programs and it empowers clients to achieve goals and reach self-sufficiency. With 18 homes on their 25 acre Waxahachie campus and limited maintenance employees, the workload can become heavy.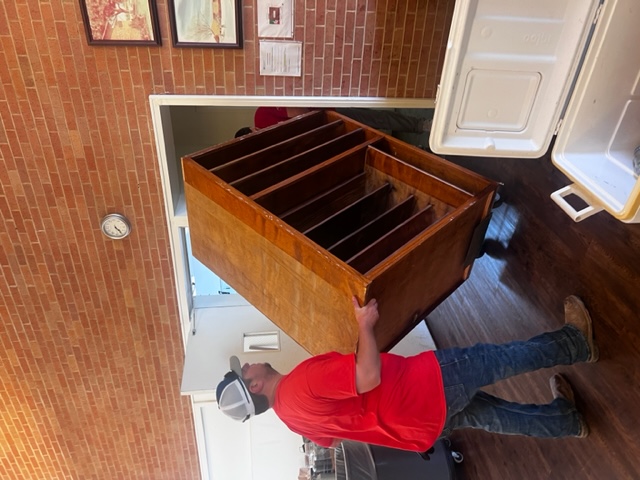 Josh Adams, the Maintenance Supervisor shared, "I thought at first this Day of Action would put us a couple weeks ahead of schedule but it has put us well over a month ahead! For us maintenance guys, the volunteers really helped with some hard labor by painting and hauling the outdoor brush. This freed us up so much and will allow us to get back to our maintenance requests from the clients. And we can't forget about those that helped move the offices. This saved PCHAS financially from having to hire a company, which helps our maintenance budget, which helps our clients." 
The services and resources that PCHAS provides to families in our Ellis County community is invaluable. From housing to employment assistance to money management to life skills and parenting classes, PCHAS is a place where struggling families are given not only a safe place but hope to be able to succeed in their future.  The United Way relies on the support of community volunteers and partners just like 
PCHAS to continuously bring groups, organizations, and individuals together to make the greatest impact possible. The 2023 Day of Action is no exception. The impact made at PCHAS and for the families living there would not have been possible without the outpouring of generosity and servant leadership from our many corporate partners and their volunteers.  The United Way of West Ellis County is grateful to all who donated their time and hard work to give back on our #2023DayofAction.